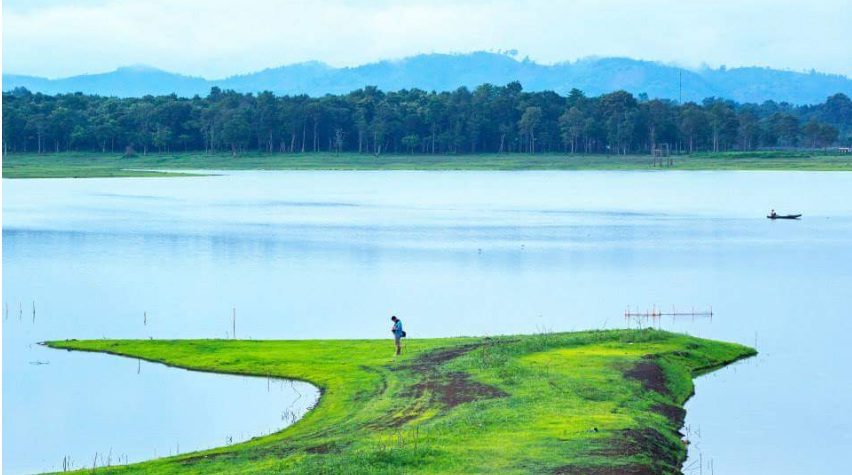 Ea Kao Lake Tourism Site has an area of 120 ha. The topography is diverse, including many hills, slopes, streams, etc.
Besides, the weather there is wonderful: cool and beautiful with an average annual temperature of 20.7oC and an average annual precipitation of 2.155mm.
Without a doubt, this type of weather creates diverse scenery that is perfectly suitable for tourism development.
The site is built on a natural space full of green plants and colorful flowers. Besides enjoying the scenery, tourists can also participate in different cultural events and entertaining activities.
The site is divided into many smaller sections such as: amusement park, hotels, flower gardens, restaurants, botanic, playing ground for children, camping sites, natural preservation site, etc., all of which are arranged logically and attractively in an order which best benefit the visitors.
Surprisingly, the Ea Kao Lake Tourism Site is not only an attraction with beautiful natural scenery full of tranquil lakes; it also contributes to the region's effort to preserve the environment and the precious cultural values of the ethnic minorities.
Coming to the Ea Kao Lake Tourism Site, you will surely enjoy each moment relaxing within the fresh and invigorating atmosphere of Central Highlands.
VNN/VNtourism