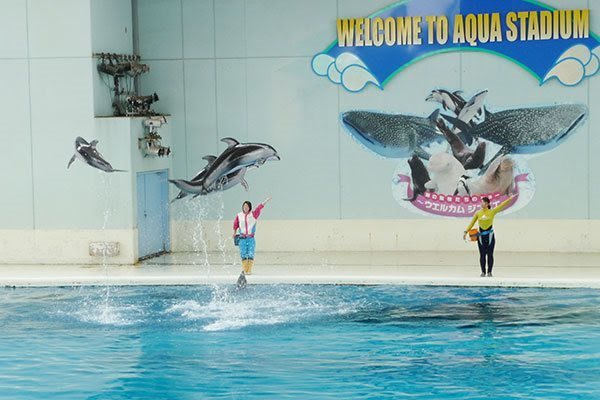 A dolphin circus show at an aquarium in Japan. Budget tours have encouraged more Vietnamese to visit Japan
According to data from the Japan National Tourism Organization (JNTO), the number of Vietnamese tourists to Japan reached 178,000 arrivals during the year's first four months, up 30% year-on-year, putting Vietnam at the top of the list of Japan's highest growing tourism markets.
A JNTO Vietnam representative told the Saigon Times that considerable tour price cuts were mainly attributed to the sharp rise in the number of local tourists to Japan, alongside simplified visa policies, an increase in air routes linking the two countries and intensified tourism promotion activities.
Tours to Japan are now 20%-30% cheaper than those offered three years ago, according to many travel firms.
Tourists previously had to pay more than VND30 million to book a tour to Japan, but now, five-day tours to Japan are available for VND22 million per person at many travel agencies.
Pham Thi Hoai Thu, deputy director of travel firm Intertour Vietnam, said that airfare and ground service prices in Japan had fallen, resulting in more low-priced tours and a high volume of tourists.
The firm now operates two to three weekly tours to the country, while it had previously recorded a maximum of three tours per month.
Thu added that the itineraries of tours to Japan have been diversified. Tourists can now visit multiple localities and experience a wide range of tourism services, alongside the typical itinerary of Tokyo-Osaka-Nagoya.
Further, the use of charter flights also helped reduce tour prices, according to JNTO Vietnam. During peak travel seasons, local travel firm Vietravel operated dozens of these flights to the country.
Up to seven charter flights will be mobilized to take local tourists to Japan between August 10 and 14. SGT