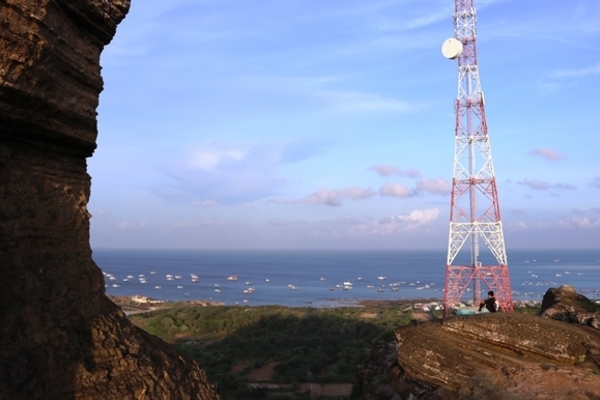 More people are choosing to travel solo.
Speaking at a recent conference in the city, Hoa said the solo travel community had expanded greatly in the past few years.
In January last year, "solo travel" and "travel alone" were the most popular keywords searched on Google.
According to Klook, a travel activities and services booking platform, the number of solo travelers on its platform increased from 31 per cent to 38 per cent last year.
In a survey published by Agoda and YouGov last year, HCM City was on the list of top 10 favourite destinations of the solo travel community.
"The rapid growth of this trend brings both opportunities and challenges for the city's State management and travel businesses," Hoa said.
Solo travellers make their own decisions on services and activities during their trips and focus on personal experiences.
Travel agencies should learn more about solo travellers' specific requirements to exploit the market, Hoa said.
Paul Pruangkarn, director of Communications and External Affairs at Pacific Asia Travel Association, said numerous studies have shown a large number of millennial travellers worldwide prefers travelling alone.
"The millennial generation is proving to be tech-savvy and more independent than previous generations," he said.
With mobile devices that assist planning on the go, and a constant flow of travel inspiration and advice received via social media, millennials in Asia are the best-prepared generation yet to travel freely, he said.
This is also fuelled by an increasing middle class in Asia, and greater connectivity, led by the growth of low-cost carriers, online travel agents, and other disruptive technologies.
There has also been an increase in female solo travel, with searches for "solo female travel" growing by 52 per cent between 2016 and 2017.
"With both these groups, safety and security, hygiene, and access to internet are a top priority," he said.
Preferred activities of solo travelers include discovering local heritage and traditions, visiting small shops with locally-made items, discovering local youth culture and trends, and visiting food markets and local festivals, he said.
The freedom to explore, the rise in technology, and ability to work remotely are factors driving the rise of solo travel that travel agents need to know, Outbox Consulting's chief research officer, Nguyễn Anh Thư, said.
"Safety is key. It's necessary to help solo clients choose safe itineraries and accommodations," she said.
May, October and November are the top months for solo travel.
Marketing activities should focus on establishing an online presence, storytelling and tapping into influencers, she said.
Building great relationships with repeat customers is also needed. "Finances, flexibility and time all contribute towards the solo traveler's ability to take multiple trips," she added.
The conference attracted international and local travel agencies, online travel agencies, accommodations, airlines, tourism authorities, destinations management organisations.
It was held on the sidelines of the 15th annual International Travel Expo HCM City held from September 5-7 at the Saigon Exhibition & Convention Centre in District 7.