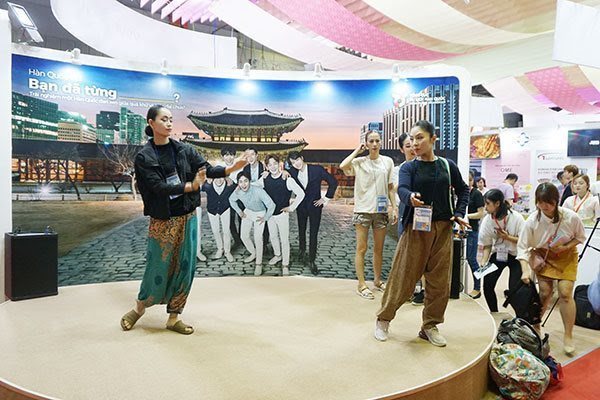 South Korean artists rehearse for their tourism promotion event in HCMC. South Korea will not provide support for low-cost tour operators in Vietnam
Vietnam remains one of South Korea's top tourism source markets, with the number of Vietnamese visitors to South Korea reaching an estimated 550,000 arrivals by the end of the year, up over 20% compared with last year's figure, according to the Korea Tourism Organization (KTO) in Vietnam.
To encourage further strong growth in the local market, the South Korean tourism authority will promote tourism in other cities such as Vinh, Haiphong and Can Tho to attract more tourists, instead of focusing on the three major cities of Hanoi, Danang and HCMC.
Currently, the collaboration between KTO Vietnam and Vietnamese tour operators has resulted in better tour prices, diversified tourism products and a rising number of local visitors.
However, with a focus on service quality, the East Asian nation will tighten control over tour prices to ensure the provision of high-quality tours to customers. In particular, it will not provide support for low-cost tour operators to restrict substandard tours.
"South Korean tour prices are quite cheap, with many five-day tours costing only VND10 million each. We do not aim to develop budget tours and will only cooperate with and support travel agencies that offer VND12-million tours or above," said a KTO Vietnam representative at a tourism event in HCMC.
KTO Vietnam's usual support for travel firms includes presenting gifts to tourists taking incentive tours, offering promotional prices to tour operators and collaborating on tourism events.
The organization expected the number of Vietnamese tourists to South Korea to maintain an upward trend in 2020, and it will continue to work with consular agencies to streamline visa procedures for Vietnamese applicants. SGT