The number of pilgrims arriving at the Hung Kings Temple saw a sharp increase in the early morning.

The people are squeezed into tight spaces due to the large amount of visitors.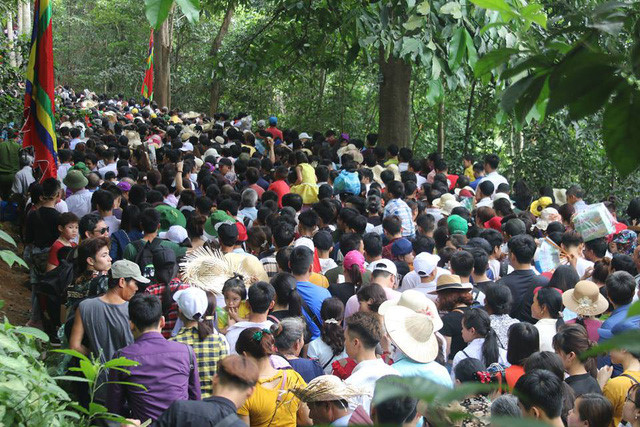 The temple is packed with visitors before the major festival.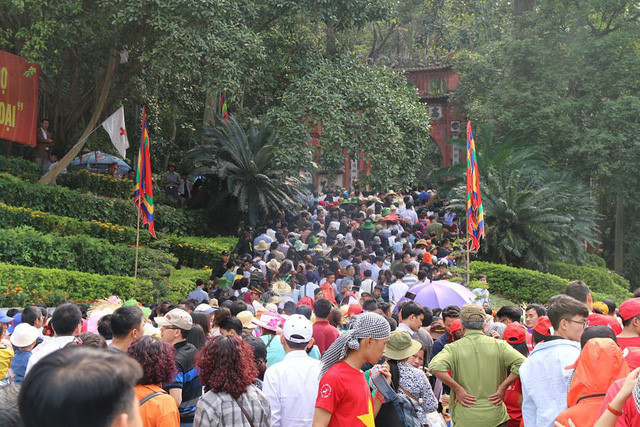 The path to Nghia Linh Mountain is crammed full of people.
The police controlling the crowds have to work hard from the early morning.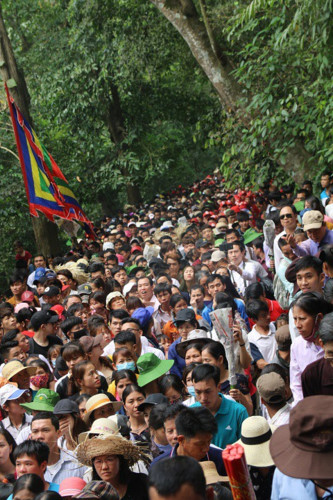 Several people take a shortcut up Nghia Linh Mountain when the police are not looking.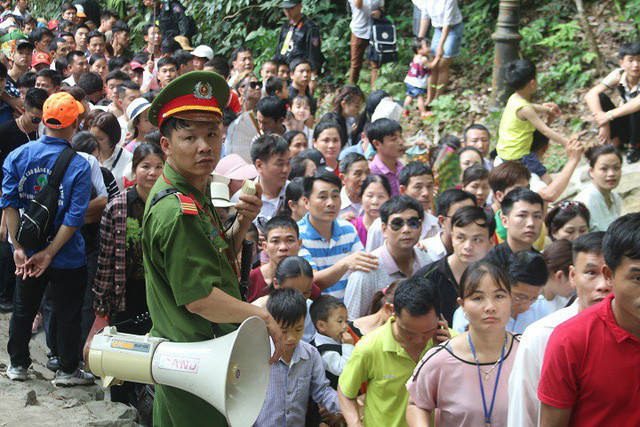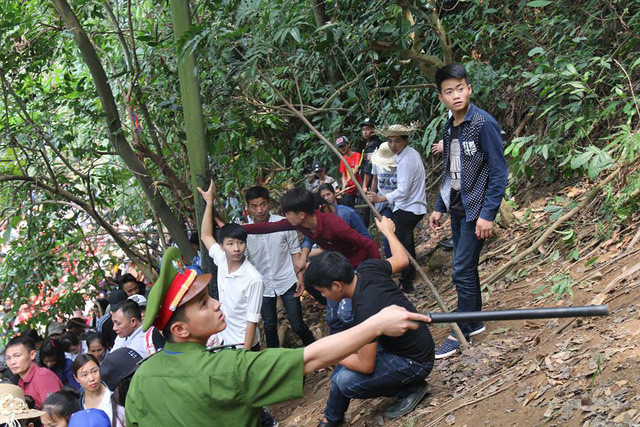 Some people sit down in a clearing in the woods for lunch and a noontime rest.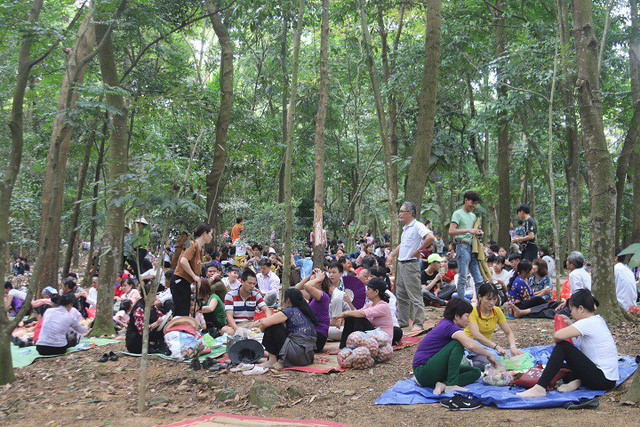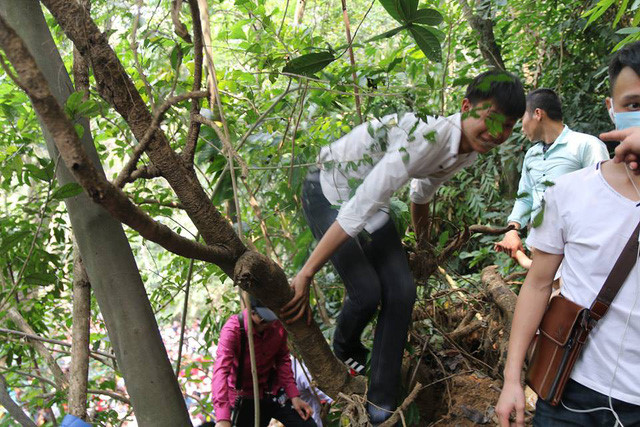 The prolonged congestion lasts several hours until 12 am. However, in the early afternoon, a crowd of people arrive at the temple to offer incense. A young volunteer says security forces have to work from the early morning to direct visitors along the right path. This year's Hung Kings Temple festival takes place from April 21-25.