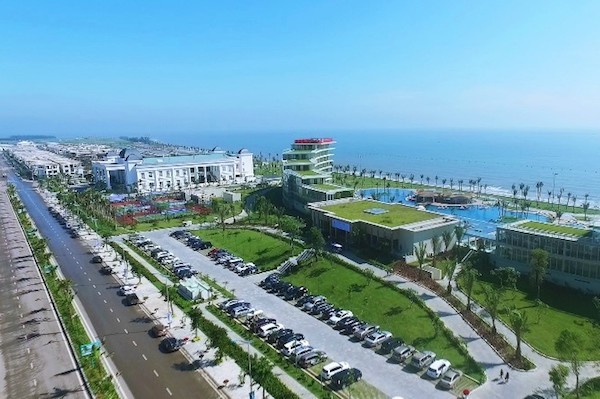 He went on to say that Vietnam should not just rely on large corporations and foreign experts to develop tourism, but mobilize the strength of its 95 million people. The state management agencies alsoplay an important role in the development.
Tourism has relations with at least three markets – real estate, tourism and finance. Of these, the role of the tourism market is very important. VNAT needs to collect information and predict travel trends in order to orient development.
Regarding the tourism real estate market, Nguyen Van Dinh, deputy chair of the Vietnam Real Estate Brokerage Association, noted that there is a growing tendency for the development of all-in-one model, which means construction works with accommodation, shopping, sports and entertainment services.

Tourism has relations with at least three markets – real estate, tourism and finance. Of these, the role of the tourism market is very important. VNAT needs to collect information and predict travel trends in order to orient development.

According to Ngo Huu Truong, deputy general director of Crystal Bay, said the 'all-in-one' model has been successful. Sentosa (Singapore), Genting (Malaysia), The Plam Atlantic of Dubai (UAE), for example, can attract millions of travelers each year. Vietnam must not be outside that trend.

Truong said Crystal Bay is making investment in high-end tourism real estate. "In the near future, zero-dong tours will lose their market and will be replaced with high-class tours with discovery, entertainment and experiences," he said.

Nguyen Tri Hieu, a finance & banking expert, who has been living in Vietnam for 10 years, said Vietnam has wonderful natural landscapes and can attract more and more travelers. However, he noted that Vietnam still cannot exploit national parks.

"We have national park to protect animals, not national park as a population to take care of visitors, even though this is a great place for experience tourism," Anh commented.

He said in the US, there is a national park with security forces, and with specific entry and exit times. Vietnam has Ha Long Bay and Phong Nha Ke Bang but it does not have a national park.

"Why don't we learn from foreign models?" Hieu questioned.

"Foreign travelers come to Vietnam to visit beautiful landscapes and they need high-quality utilities. We still don't have many world-class luxury resorts. I think we need to focus on this sector," Hieu said.

%3Futm_source%3Dzalo%26utm_medium%3Dzalomsg%26utm_campaign%3Dzingdesktop&layout=icon-text&customize=true&id=77c96f9f-4adc-4fd7-91ed-d7ec65c64b39&android=false&ios=false" style="position: absolute;">