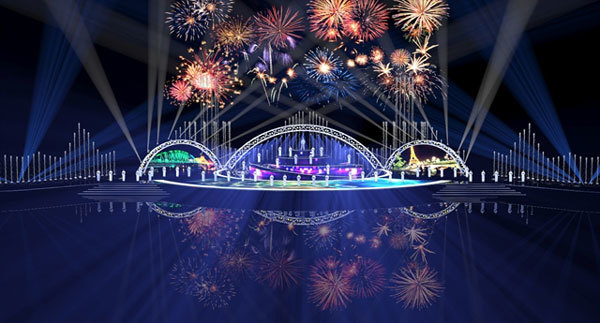 Main stage of the 2019 Da Nang International Fireworks Festival. The city has decided to cancel the 2020 Festival due to fears over coronavirus. — Photo courtesy of Sun Group
Vice chairman of the city's people's committee, Le Trung Chinh, said the decision was signed on February 20 following a suggestion from the Culture and Sports department.
He asked the department and relevant agencies to inform all businesses related to the organisation of the festival on the decision.
Director of the city's Culture and Sports Department, Huynh Van Hung, said the postponement of the festival would result in heavy losses to the city's tourism industry as well as the city's revenue this year.
He stressed that the decision was made to stop the spread of the virus from infected areas via travellers.
Beach of Da Nang is the most favourite destination to tourists and local residents. — VNS Photo Cong Thanh
Last year, 4,000 people were employed and VND140 billion (US$6 million) raised for the festival from June 1 through July 6.
The city said the festival alone lured at least 1 million tourists and generated VND15 billion ($650,000) from ticket revenue and services, excluding revenue from accommodation and transport.
Da Nang is the only city in Vietnam to host a fireworks festival since 2008, when it was held annually between 2008 to 2013, and as a biennial from 2015.
Sun Group became an official organiser of the festival in 2017, and has hosted the event annually from 2018.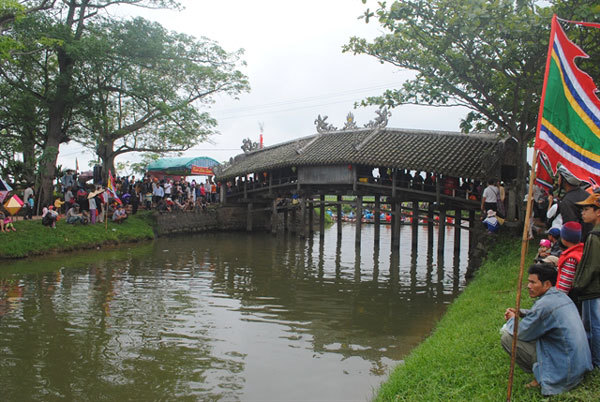 Local people and tourists join an activity at the Hue Festival. The central province of Thua Thien-Hue decided to delay the festival schedule from April to late August. — VNS Photo Cong Thanh
Last year, Finland won after a spectacular nighttime performance on the Han River.
The city's tourism department earlier sent a letter to travel agencies and tour operators in China, South Korea, Japan and Thailand, highlighting Da Nang as a safe destination despite threats of Covid-19.
In a report by the city's department of industry and trade, visitors at major shopping centres and markets in downtown areas suffered a 70 per cent decrease due to the virus.
Korean visitors made up the largest proportion, with more than one million tourists, 54 per cent of total foreign tourists visiting Da Nang. China was second with 500,000 tourists – 26 per cent of total international tourists in the city, followed by Thailand and Japan.
The city's tourism will focus on two new markets – Russia and India – when two direct air routes will be launched in April and May, respectively.
Director of the city's tourism department, Truong Thi Hong Hanh, said Russian Anex Tourism Group (ATG) has proposed the first chartered flights from four cities – Moscow, Novosibirsk, Krasnoyarsk and Irkutsk – to Da Nang from April, bringing from 15,000 tourists monthly from Russia to Da Nang onboard a Boeing B-767.
Meanwhile, budget carrier VietJetAir will officially open its new route from Da Nang to New Delhi, India, from May 14, promising 3,500 tourists each month.
Da Nang has not yet recorded any cases of the virus.
A report from the city's health department released yesterday confirmed that 156 people, including 33 foreigners, were monitored at hospitals for Covid-19, but 153 have been released.
Only three remain under observation.
Samples of 114 cases tested negative according to Nha Trang-based Pasteur Institute.
Last year the city hosted 8.7 million tourists, with 3.5 million foreigners.
In Thua Thien-Hue, the biennial Hue Festival, which was scheduled for April 1-6, was delayed till late August, director of the festival organisers, Huynh Tien Dat confirmed to Việt Nam News on Friday.
Dat said the festival will be organised from August 28 to September 2.
He said the change had been announced to participating delegations from 20 countries.
Dat said 22 delegations of 18 countries had confirmed to take part in the festival following the new schedule, and the city expected to host nearly 1,500 domestic and foreign artists at the festival this year.
The province has no recorded cases of Covid-19.