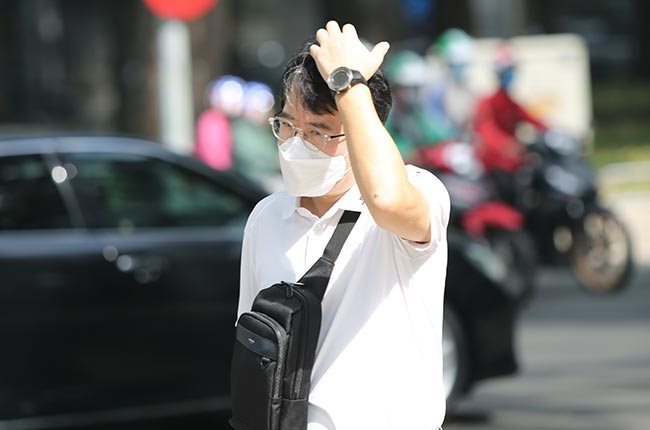 Statistics obtained from some tourism authorities, as of August 17, around 90-95% of travel firms in HCMC had stopped operation while the number of re-opening hotels was dwindling quickly. In Khanh Hoa Province, hotels' room occupancy dropped from 20% in July to only 2% in August. In Hanoi alone, 28,000 people working in the tourism sector lost their job.
"We are walking a tightrope," said Vu The Binh, vice chairman of the Vietnam Tourism Association when discussing about the volatile business environment amid the pandemic.
What Binh thought was shared by many other businesspeople. To survive the hard times when the current fast-changing business environment poses huge risks, business bosses and authorities have to undertake radical reforms. As long as it remains indifferent from the "new normal" which the entire society is adapting to, effectively coping with the pandemic will continue to be a hard task, or even infeasible.
The first thing to tackle relates to the management of destinations and the control over the number of tourists. Following the imposition of social-distancing measures, Vietnamese started traveling again in mid-May. Since mid-June when tourism service providers like carriers, hotels and travel firms offered the unprecedented promotions, the tourism sector saw a spike in tourist turnout.
A series of destinations were replete with tourists again. However, overloading came as an inevitable consequence and together with it were complaints from customers about service quality. What's more, when the second attack of the coronavirus took place, tour operators had to deal with cancellations and delays while the transportation of tourists out of pandemic-affected regions was a hard nut to crack.
Tourists on their tours were not the reason behind the return of Covid-19. However, the more people gathered, the higher the risk of the coronavirus became. The crisis is therefore hard to defuse, leading to a bigger fallout.
According to Hoang Nhan Chinh, head of the secretariat of the Vietnam Tourism Advisory Board, luring as many tourists as possible to tourist spots should not be a priority for promoting the tourism sector after the pandemic. Travel firms and tourism destination management should take into account the imposition of a cap on the number of incoming tourists.
"Interrupted cash flow after a long time of hiatus forced travel firms to offer programs to lure as many tourists as possible," said Chinh. "That is understandable. Yet the bigger the crowds to destinations are, the higher the risks they may take. Business may stop at any time because of an incident."
The authorities should be in charge of controlling the number of tourists. Managers must figure out a safe accommodating capacity of a place to formulate appropriate policies. For those which can receive more visitors, free entrance and service discount should be applied. Otherwise, for venues which have already been too crowded, fee increase or visitor restriction should be the choice.
"The authorities concerned should work with travel firms on these policies," Chinh said, adding that an effective control will help prevent tourist spots from overloading and ensuring the safety of tourists.
Furthermore, the "new normal" consists of Covid-19 infection control measures like wearing face masks, using hand sanitizer, imposing social distancing measures, etc. These rules must be imposed strictly at tourist sites. In fact, before the arrival of second wave of the deathly virus, safety measures had been neglected at some destinations. On the part of tourists, a lot of them traveled to more places comfortably and ignore the fact that the pandemic still existed.
Pham Ha, CEO of Luxury Travel Group, said the "new normal" means health check—such as taking body temperature, wearing face masks and carrying out disinfection—or health declaration before flights are taken for granted.
Changes in how stimulation is conducted should also be taken into account. Although the first stimulus program after social distancing helped the aviation and tourism industries draw a significant number of tourists, the market began to derail. Plenty of tour operators provided deep discounts instead of focusing on the safety of tourists by improving quality services and offering new experiences.
Management authorities have aggravated the issue. They laid emphasis on price discounts considering them a key factor which was able to attract customers post-Covid-19. The truth is, however, despite the sharp rise in number of tourists after more than two months in which stimulus programs were run, business results were low or even negative.
"This time we must be extremely prudent," said Dang Manh Phuoc, director of Outbox Consulting Services and Destinations Management Co.
What Phuoc meant is the next stimulus program will not be effective if travel firms are all in a race for discount. Instead, tour companies must build their plans in accordance with support policies from the State. In other words, the State ought to allocate its budget or develop policies on tourism promotion, helping travel firms address their crisis.
In this case, the management of destinations will play a leading role, and policymakers have to understand thoroughly the profile of the local tourism value chain to come up with appropriate policies. "For example, the discounting policy will not be effective in localities without attractive destinations," Phuoc said.