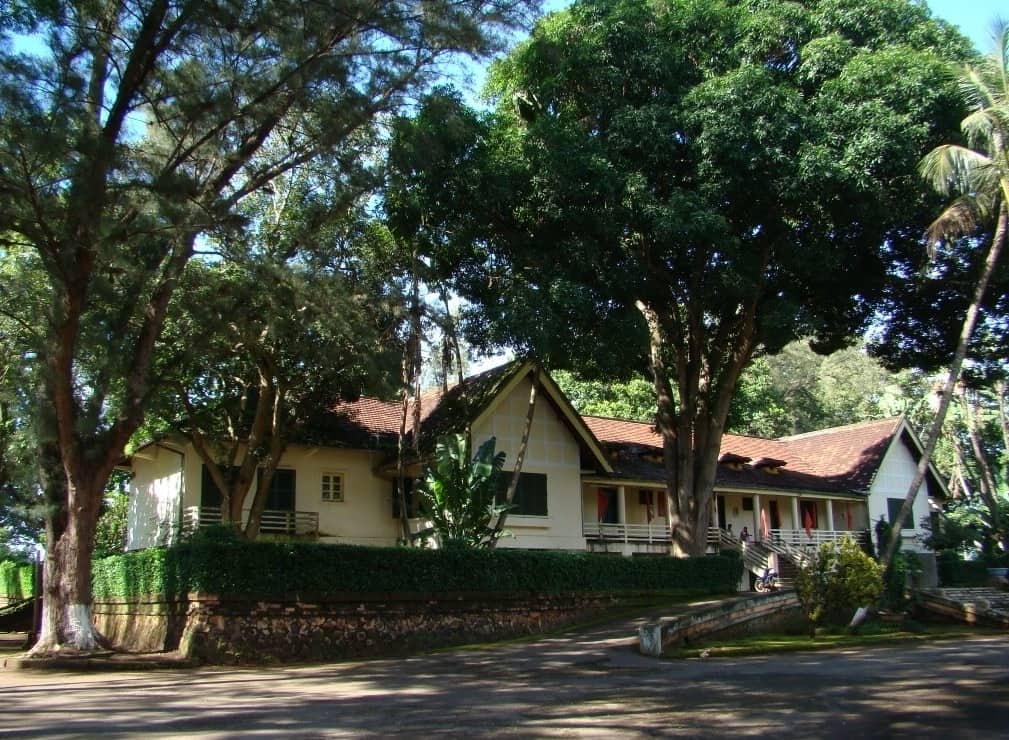 This was the meeting place of the Communist Party and Daklak people in 1945-1975. After the liberation day of Buon Ma Thuot on March 10th 1975, Báo Đại's palace change it's named to Palace Guest House for a high official of the party, the government and the leaders of other provinces.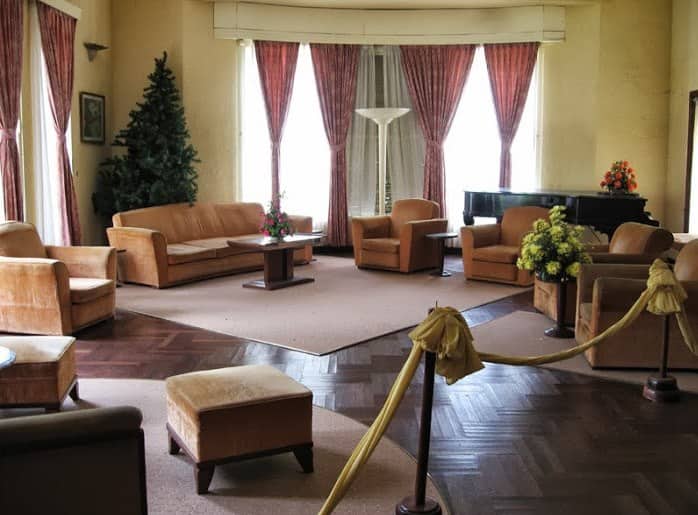 The house formerly a stilt house is the residence of Sabatier – the French Government's envoy in the Central Highlands. Then the building was rebuilt for King Bao Dai use. Located in the center of Buon Ma Thuot city, Bao Dai Palace is famous for its beautiful architecture and is a place to mark many historical and cultural events of Dak Lak province.
During the French invasion of Vietnam, this place was the working house of the Dak Lak province. At first, the house was erected with materials such as wood, paintings, bamboo … In 1926, it was rebuilt with bricks, stone, solid cement and completed in 1927 named French Embassy. In 1940, the house was rebuilt in modern Highland architecture. Roof tile, wooden floor, the bottom is the concrete basement. Peaceful scene with greenery and floral fragrance, ancient trees stretching arms giant shade, all year round the sound of the birds.
The successful August 1945 revolution, the revolutionary government used this building as the headquarters of the Revolutionary Advisory Council. During the French colonial period again invaded Vietnam, the Nguyen King Bao Dai came here to rest, hunting. Since then, the building has been called Bao Dai Palace and is known today.
Relics about 7ha, many old trees more than 100 years old. The building was rebuilt as it is now with beautiful architecture bearing the hallmark of the traditional house of the Ede Indigenous people, tile roof, wooden floor. Surrounded by a forest of ancient trees wrapped, very diverse in types; Most notably, there are 2 camphor trees planted symmetrically on both sides of the road, which are very beautiful and rarely seen. This may be one of the largest camphor trees in Vietnam. From the entrance is 02 camphor trees On both sides of the gate, each tree has an original circumference of about 8 meters, spreading wide leaves to create a dignified scene.
There are many cultural exhibits of more than 47 ethnic minority groups living in Dak Lak, including gong culture spaces and issues related to cultural identity. The locality is clearly visible.
With beautiful architecture and landscape, Bao Dai Palace is really an ideal destination for domestic and foreign tourists. Today, the Pharaohs become historical relics, museums displaying historical objects of Dak Lak ethnic culture. Natural scenes still carry the ancient figure of the ancients contributed to making the venerable bold history of the legendary land plateau