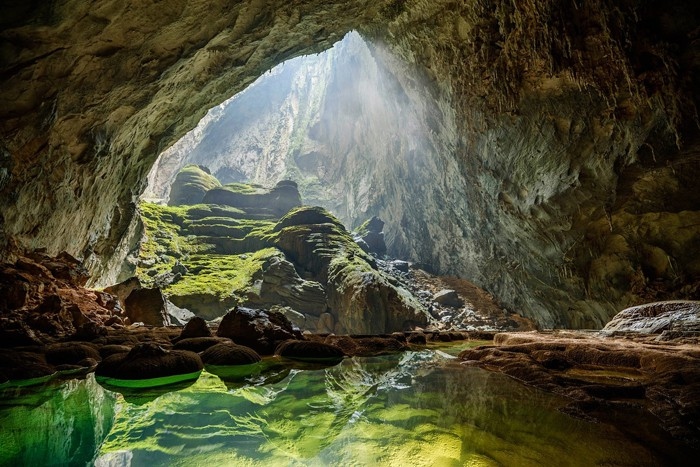 According to details given by Chau A, 1,000 visitors have signed up to participate in tours throughout the year, with only five registering for tours in August before the rainy season starts in QuangBinh province and trips are unable to run.
With Son Doong cave renowned for its difficult obstacles and challenges, tours are not a pleasure trip or vacation but consist of an exploration trip that requires guests to display determination along with physical and mental abilities, stressed Chau A.
Each year the province permits a maximum of 1,000 visitors to enter Son Doong cave, with each tour consisting of a maximum of 10 visitors who explore 30km over the course of four days and three nights.
Son Doong is more than five km long, 200 metres high, and 150 metres wide. The site became known worldwide in 2009 when it was explored by members of the British Cave Research Association led by Howard Limbert and his wife Deb Limbert. The couple's trip was guided by local resident Ho Khanh, the man who initially discovered the cave back in 1991.
Previously, the Huffington Post of the United States had described Son Doong Cave as one of earth's standout destinations, while Dave, a television channel in the UK, has listed the cave among the world's nine greatest adventures.