30 years going backward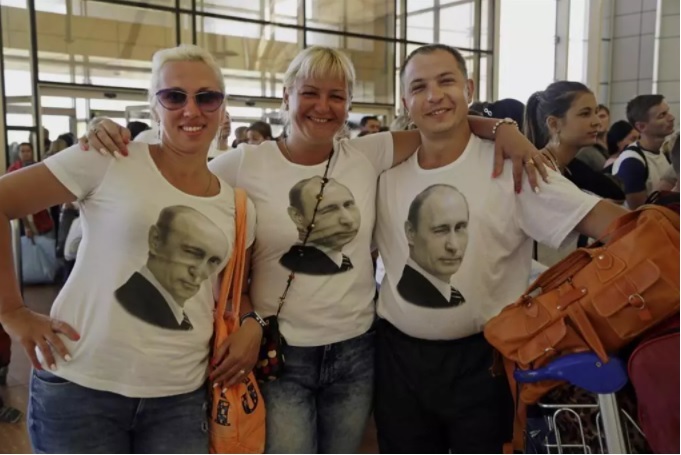 International visitors to Vietnam in 2020 are estimated at 3,837 million, down 78.7% compared to the previous year.
In the January 2021 report of the World Tourism Organization (UNWTO), the world tourism industry experienced the largest crisis in history in 2020 due to the impact of the Covid-19 pandemic, with 73.9% of decrease in international tourist arrivals compared to 2019, going back to the figure of 30 years ago.
Accordingly, the number of international tourists in 2020 reached only 381 million arrivals, down 73.9% compared to 2019, equivalent to over 1 billion arrivals. The main reason was the sharp decline in travel demand and global travel restrictions in response to the epidemic. This reduction is between scenario 2 (-70%) and scenario 3 (-78%) forecasted by the UNWTO in May 2020.
The decline in international arrivals has caused a loss of about US$1.3 trillion in international tourism exports, 11 times higher than the loss during the global economic crisis in 2009. In terms of the direct contribution of tourism to GDP, the pandemic caused losses of about $2 trillion, accounting for more than 2% of the total global GDP.
According to the General Statistics Office, international visitors to Vietnam in 2020 reached 3,837 million, down 78.7% over the previous year. As many as 4,734 businesses in the fields of tourism, hotels, transportation, travel services, and others suspended operation and 1,296 companies completed dissolution procedures. The pandemic might cause the loss of 100-120 million direct jobs in the tourism industry. Many of them are small and medium-sized enterprises.
There are numbers, although not included in official statistics: 95% of 2,667 international travel agencies had to stop operation last year; 30,000 tourist accommodation service providers with a total of 650,000 rooms but only 20-25% of these booked. Thousands of hotels and tourist accommodation establishments had to close, with hundreds of accommodation establishments offered for sale.
More than 17,650 international guides were nearly unemployed; nearly 8,800 local guides and more than 1,000 on-the-spot guides were either fully or partially unemployed.
Nearly 2 million direct and indirect jobs in the tourism industry were affected by job loss, layoffs or income reduction.
Vaccines and the prospect of tourism re-opening
According to UNWTO, international tourism experts believe that widespread vaccination will help restore tourists' confidence and contribute to easing travel restrictions, gradually normalizing tourism activities. The recovery of tourism in 2021 depends on the speed of vaccination, coordination between countries on travel procedures and economic situation.
The vaccine passport is a new concept that many countries are talking about in opening borders.
This issue depends on the disease control of governments and the people's resistance to the Ncovi-2 virus. Developed countries around the world are now relying on community-based vaccines to open up their economies (including tourism). Some countries that have suitable environmental conditions like Vietnam have focused on zoning, blockades, isolation, social distancing, tracing, forecasting and treatment to stamp out the epidemic.
Experts predict that Vietnam will not be able to gradually open up until June 2022.
If most of the world's population is vaccinated by summer 2021, the recovery of international tourism can be accelerated in the second half of 2021. In any case, experts also assert that travel between neighboring countries and within the region will recover faster, while long-distance travel will take a long time. However, it is impossible to open up international trade in the current conditions. Thailand had to stop the trial of opening the door to international tourists with the 90-day visa program STV. The tourism bubble between New Zealand and Australia also failed after outbreaks of disease re-emerged in these countries.
Experts also emphasized that, although success in disease control and vaccination will contribute positively to the safe recovery of tourism, in the short term, there needs to be more close coordination between nations on travel procedures, health and safety related testing, vaccine certification, reliable data availability, and effective communication.
There are different opinions of experts about the outlook of 2021: 45% of experts say that the outlook for 2021 will be better, 25% are uncertain about the recovery, and 30% say that 2021 will be more difficult than 2020. Among them, 67% of experts think that vaccination will accelerate the recovery of international travel, while about 30% see this as a possibility.
But when will Vietnam be able to ensure a sufficient number of vaccinated people to open the door to welcome foreign tourists when it has to import vaccines? The government's plan is to vaccinate 70 million people to reach herd immunity by the end of 2021. Thus, it will not be until June 2022 that Vietnam will be able to gradually open up, normalizing international trade if at the same time, the epidemic control situation of other countries in the world also achieves positive results thanks to ongoing vaccination programs.