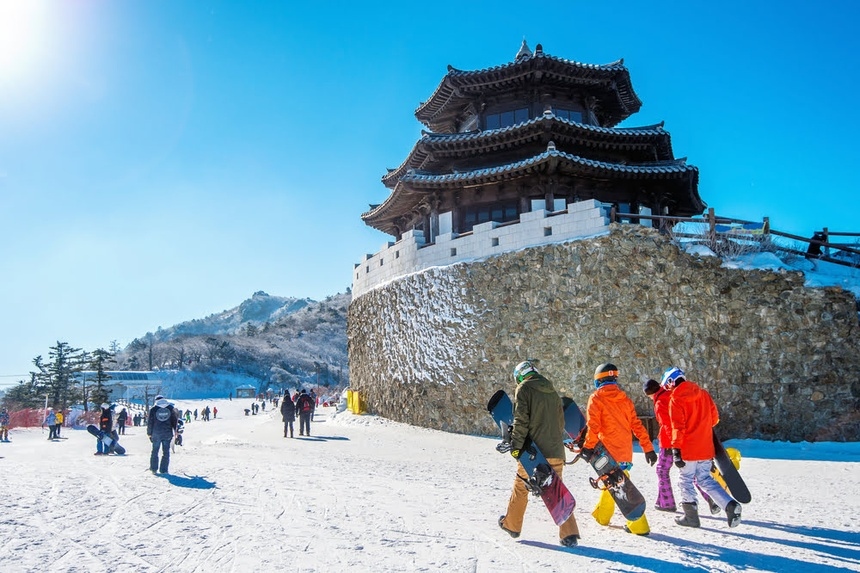 Do Tran Hoang An, deputy director of Ho Chi Minh City-based Ben Thanh Tourist Company, said tour packages to Taiwan (China) and the RoK costing around VND20 million per person have proved to be a hit among travelers.
Meanwhile, tours to Japan and Australia are more expensive, costing VND43 million and VND56 million per person respectively, and they have proved to be less popular among the travelers, he added.
According to the executive, Northeast Asia was the most popular outbound destination for Vietnamese tourists before the COVID-19 pandemic. As soon as these countries lifted their COVID-19 restrictions, Ben Thanh Tourist have received bookings for tours to these destinations.
Nguyen Quang Bang, general director of Hong Ngoc Ha travel agency, revealed that tours to Northeast Asian countries were fully booked during the New Year holiday, and travelers often book a three-day holiday.
Many tourists remain hesitant to travel abroad this year as a result of economic difficulties brought on by the COVID-19 pandemic. During the upcoming New Year holiday people tend to loosen spending, particularly as it's thought that outbound tourism could bring good luck for the whole year, according to Nguyen Tien Dat, general director of AZA Travel.
Travel firms anticipate that the Lunar New Year, known locally as Tet, will be the peak period for outbound tourism. Tour prices are therefore forecast to increase by 10% to 15% compared to normal days amid rising airfares and limited flights.