This is also a sacred land with hundreds of historical relics, ancient cultural treasures rich in identities of 47 ethnic groups. The Central Highlands' Gong Cultural Space has twice been honored by the UNESCO as a masterpiece of oral tradition and intangible heritage, an invaluable treasure amongst human cultures.
It can be said that this place has all the best favors of creation: wild mountains and forests, peace and tranquility of the rural plains, and the charms and mysteries that are unique to great lands.
This is an ideal condition to develop tourism under the brand name of the Central Highlands. However, the invaluable potential of the coffee capital has not been effectively utilized, and the economic growth rate from tourism is still slow compared to other regions in the country.
The potential of Gia Lai province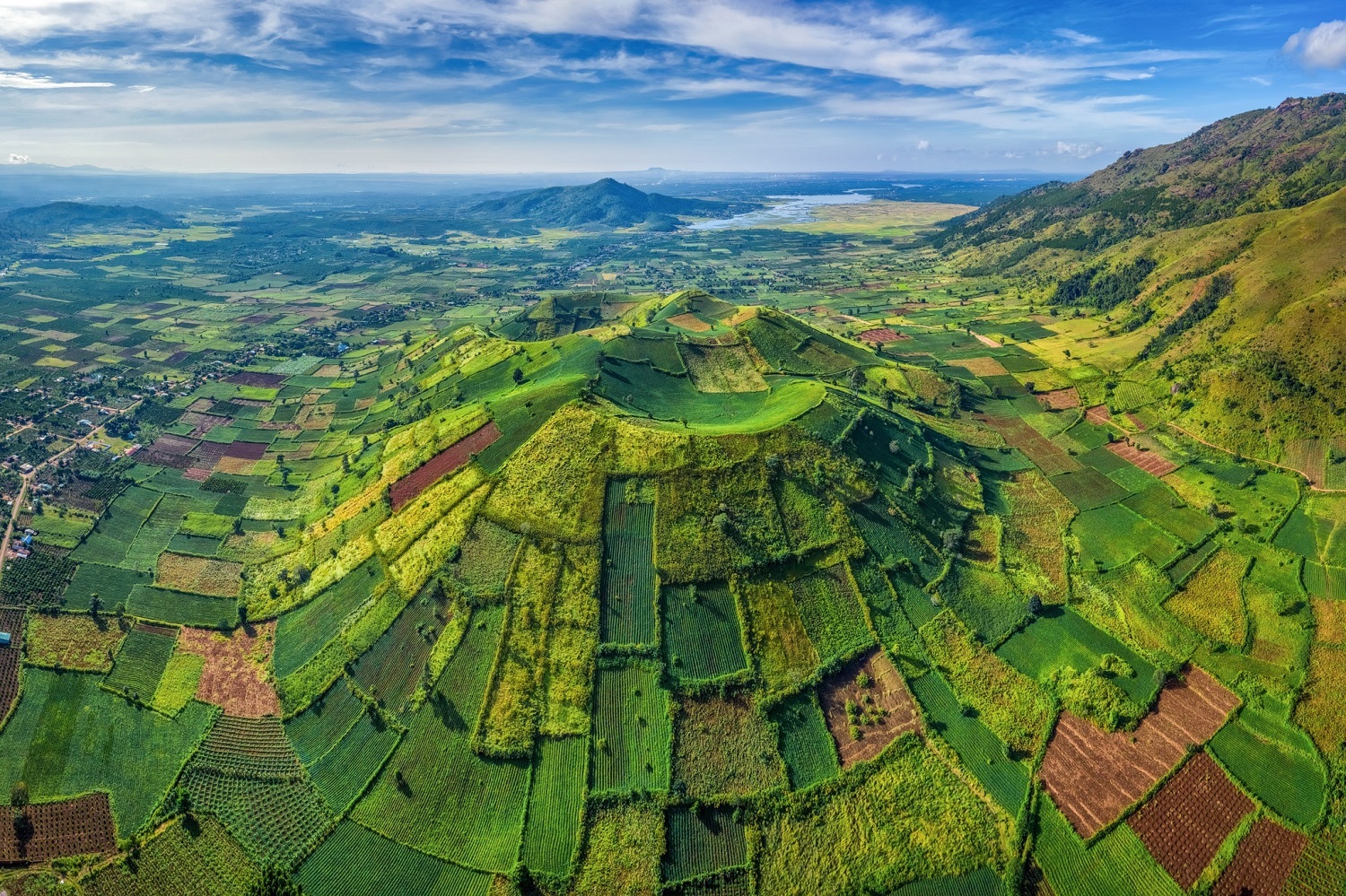 The Central Highlands possesses natural and cultural treasures rich in identity to develop tourism.
In the five provinces of the Central Highlands, apart from Lam Dong, which has developed tourism quite early and put the name Da Lat on the tourist map, most provinces have not yet found a solution to the problem of turning tourism into one of their major businesses. The main reason is due to the lack of infrastructure, accommodation, uncoordinated development of tourism products, and the lack of linkages between localities in the region and other localities.
For example, Gia Lai, the province with the largest area in the Central Highlands and ranked second in Vietnam, in terms of potential, is not at all inferior to famous destinations such as Da Lat, Sa Pa, Moc Chau.
Gia Lai has a diverse natural ecosystem, which is considered a great advantage in developing eco-tourism and resorts, with locations such as Kon Ka Kinh National Park and Kon Chu Rang Nature Reserve which is considered to be a World Biosphere. The Bien Ho – Chu Dang Ya volcano tourist area is included in the Government's plan for a national tourist area of over 6,000 hectares. The interesting system of the Phu Cuong waterfall, Mo waterfall, Nine Floor waterfall… and the surrounding pine forests, tea and coffee hills also have immense potential.
In the last five years, the average growth rate of Gia Lai's tourism industry has been promising, reaching 22.7% per year. But in terms of visitor count and revenue, in 2019, Gia Lai welcomed 845,000 visitors with a revenue of 510 billion VND. This number is still modest when compared to destinations with similar potential such as Da Lat (more than 6.3 million visitors), Sa Pa (3.2 million visitors), and Moc Chau (1. 2 million visitors).
The Highlands' awakening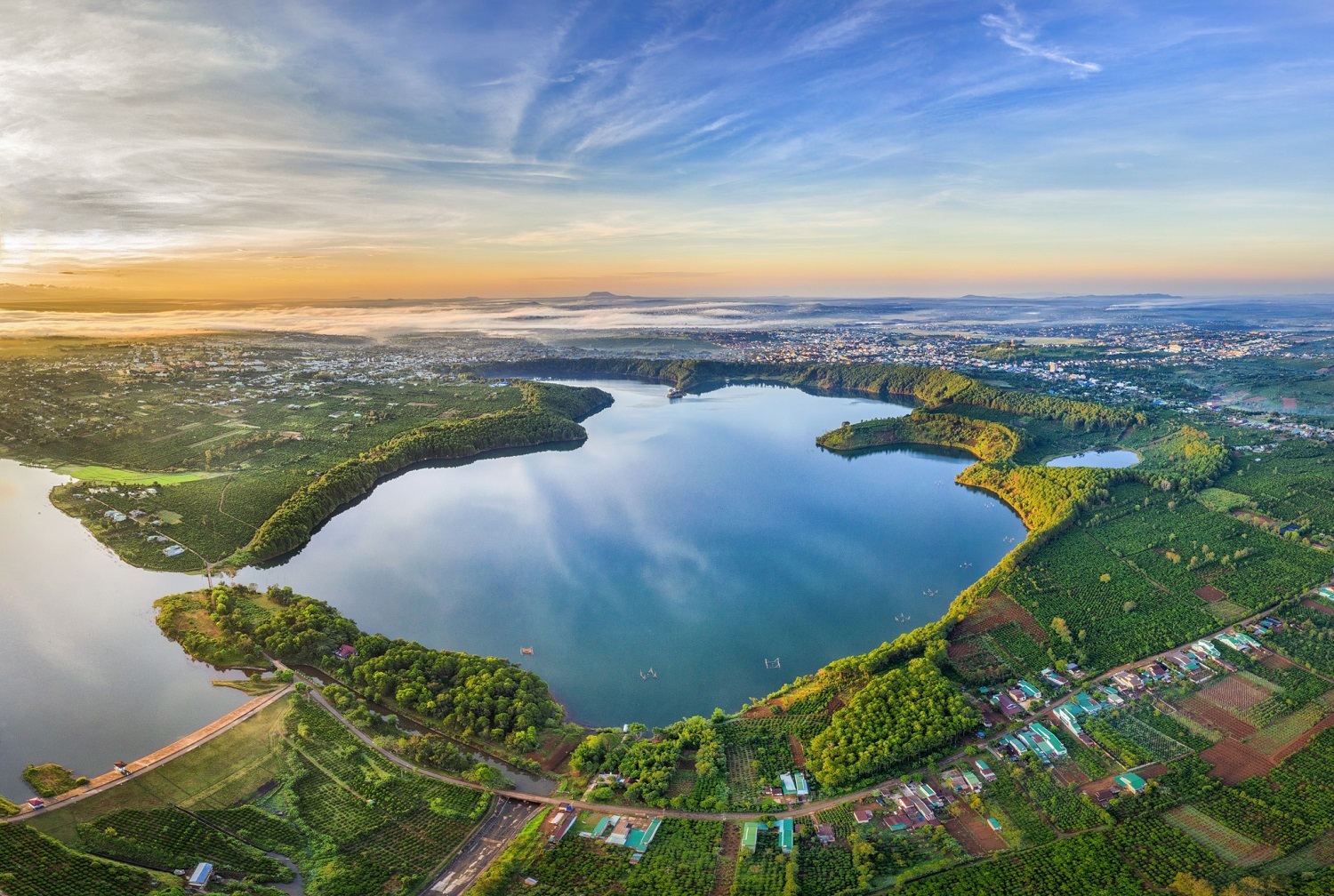 The wild and pure nature in Gia Lai.
According to a recent report on the online travel website Agoda, in the second half of 2020, tourists expressed a preference for touring areas with diverse natural ecosystems, close to nature and have safe services.
As marine tourism is becoming more and more saturated, tourism in the highlands and mountainous areas will become a new dish on the tourist table. This is an opportunity for Central Highlands tourism to recover and catch up with trends, when it still has a diverse ecosystem that retains its wild features.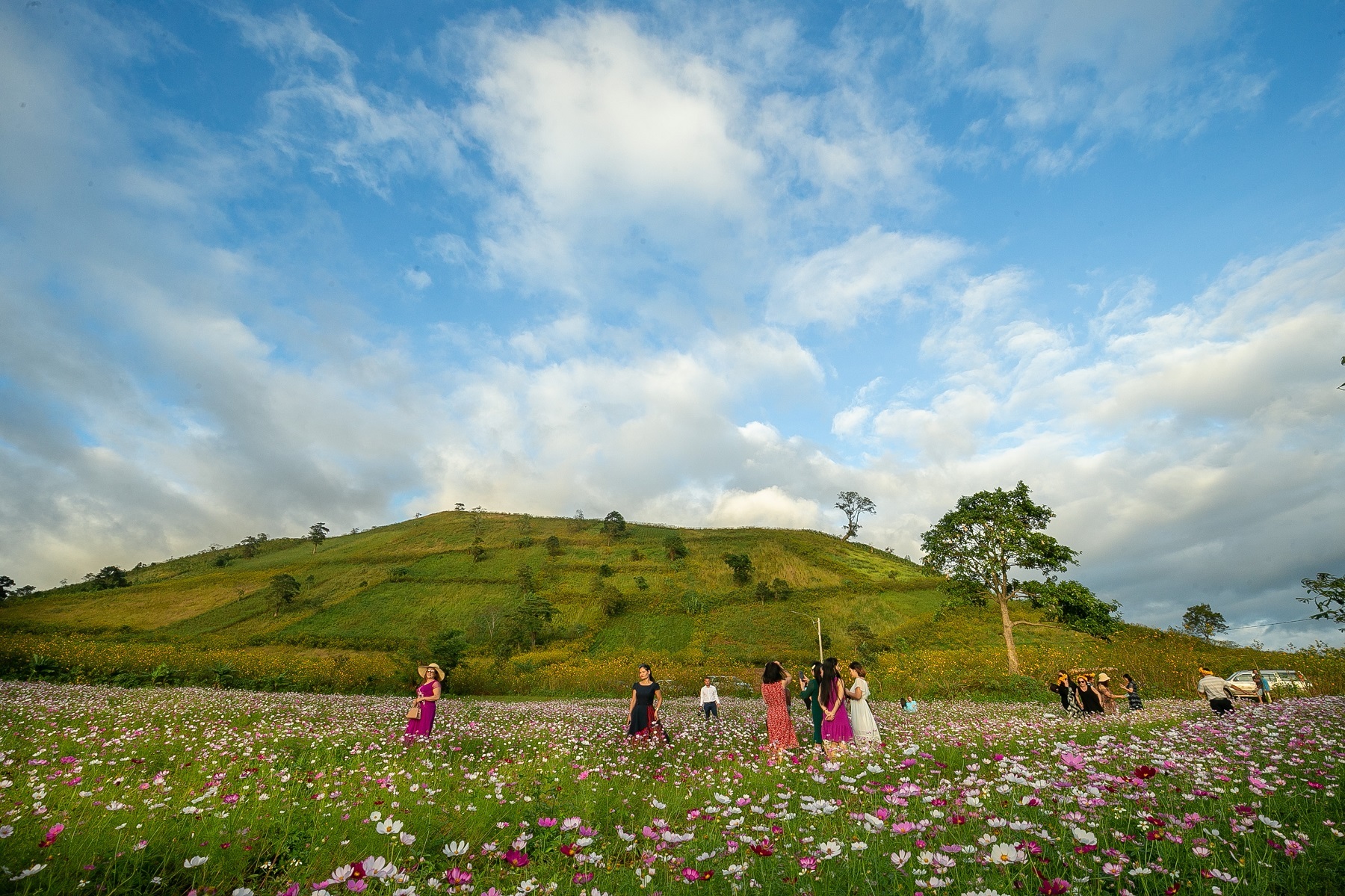 Central Highlands tourism industry will have the opportunity to make a breakthrough after the pandemic.
This ecosystem opens the door for many types of high-quality tourism which is expected to explode after the pandemic, such as ecotourism, convalescence tourism, healthcare tourism, exploration tourism…
In this context, the development of eco-tourism models (high-class resorts, self-contained resort complexes that focus on preserving and promoting unique cultural and natural values) can be seen as one of the important keys to open the door to tourism for the region.
The next mission is to develop a unified tourism development strategy, with a centralized, open investment climate to attract investors. Only then can tourism in the Central Highlands take off.