Da Nang, Kien Giang, Khanh Hoa, Quang Nam and Quang Ninh have reopened to local tourists and are on track to officially welcome international visitors. These are also suitable destinations for travelers on solo adventures.
Quang Nam: best for local cuisine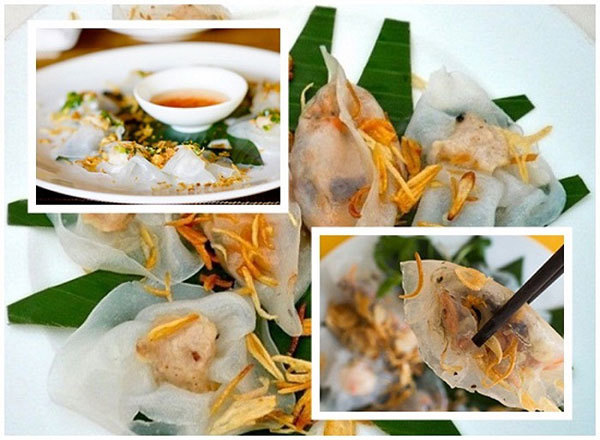 Photo: Dumplings and cauldron cakes are among the famous specialties of Hoi An. (Photo: Vietfuntravel)
To discover the unique flavour of a certain destination, you need to experience it like a local. For 87% of Vietnamese tourists, local cuisine/food is a decisive factor when choosing a destination. Street food is a great choice for foodies to taste local specialties comfortably.
Tourists should visit the ancient town of Hoi An in Quang Nam Province, one of Vietnam's culinary centres, to try some of the best street food in the country. Hoi An's cuisine is unique and diverse in taste, offering visitors the opportunity to discover interesting information and anecdotes about the local culinary culture and traditions. Visitors can try specialties here such as cao lau (noodle dish), dumplings, cauldron cakes and banh mi (sandwich).
Nha Trang: best for rustic experience
More than half of global tourists (56%) and 63% of Vietnamese tourists said they would look for more rustic experiences, not following any well-beaten trails. These little-known destinations also offer the chance to meet like-minded people looking for a similar travel experience.
For that reason, the Dam Mon peninsula in Khanh Hoa is a refreshing and ideal choice. Visitors can experience the coastal life in a rustic fishing village in Dam Mon through activities such as fishing or enjoying a beautiful sunrise every morning. The unspoilt beauty of this hidden gem has remained intact over the years and can help nature-loving tourists fall in love with it at first sight.
Da Nang: a lovely city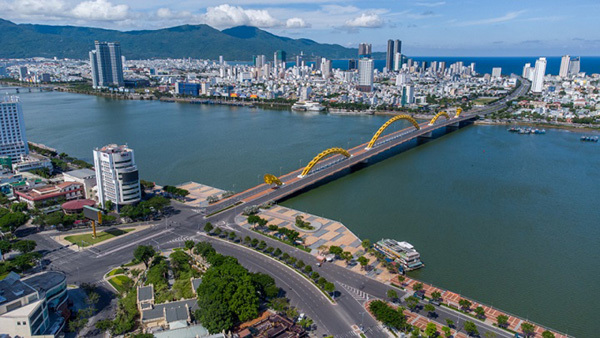 Photo: Da Nang is a perfect getaway for those who want to explore on their own. (Photo: Bao Da Nang)
Not every solo trip is in the mountains or in the wilderness – a short city tour can also help you relax and recharge. So, enjoy the hustle and bustle of a new destination or explore a new metropolis when you can. Da Nang is the perfect getaway for those who want to explore on their own.
Known as the tourist hub of central Vietnam, with its lush coast and stunning sunsets against an impressive backdrop of majestic mountains, Da Nang offers a wide range of entertainment activities and sight-seeing opportunities for solo travelers who want to enjoy every moment of their trip.
Phu Quoc: an ideal place to "pamper" yourself
Solo travel is the perfect opportunity to put yourself first and take some "me time" to relax and unwind. If you want to spend the whole day on the beach reading a book or taking a leisurely walk alone to enjoy the fresh sea air, just pack your bags and go. Phu Quoc Island in Kien Giang Province is really a great "check-in" place, bringing a feeling of relaxation with its peaceful white sand beaches and fresh seafood.
This triangular island will also attract the attention of solo travelers who wish to immerse themselves in nature with recreational activities such as hiking, camping and photo taking. In terms of accommodation, solo travelers looking to take time out should head to Phu Quoc's luxury spa hotels.
Quang Ninh: best place for adventure travel
Solo travel is also a great opportunity to take risks and do things you wouldn't normally, creating memories for yourself that you will cherish forever. Quang Ninh attracts tourists from all over the world with its unforgettable experiences, such as exploring majestic caves with mysterious folk anecdotes, or paragliding over rolling hills.
Nature has given Quang Ninh many beautiful places, bringing about exciting moments for visitors. It's no wonder that solo travelers are often "overwhelmed" by their itinerary options here!