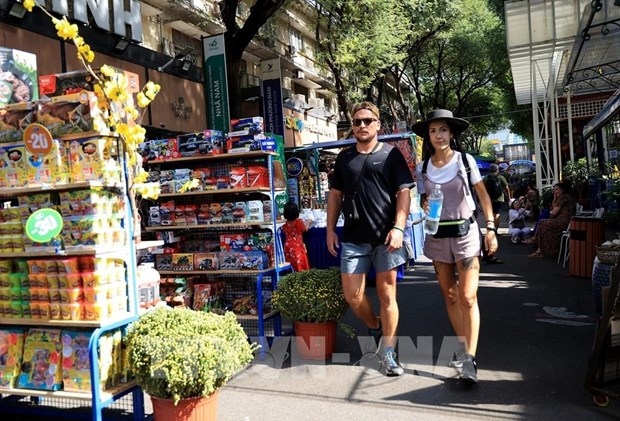 Participants in the event that is part of the ASEAN Tourism Forum( ATF) 2023 heard a report and gave comments on the results of the 57th meeting of the ASEAN National Tourism Organisations, considered the agenda of M-ATM 3 (ASEAN plus China, Japan, and the Republic of Korea); M-ATM-India and M-ATM-Russia; and attended consultations with international organisations.
The meeting also reviewed and approved the Chairman's Statement and 26th meeting of M-ATM Minutes.
Speaking at the event, Deputy Minister of Culture, Sports and Tourism Doan Van Viet said that 2022 witnessed a rapid recovery of the regional tourism industry. Countries reopened borders and lifted travel restrictions related to the COVID-19 pandemic.
As a result, in the final months of 2022, the number of international visitors to the region increased rapidly, promoting the recovery of services, and contributing to job creation and overall economic growth.
During the transition time of the tourism industry, the ASEAN tourism cooperation mechanism has affirmed its importance in maintaining connectivity and close cooperation between ASEAN member countries, Viet said.
He highly appreciated the active coordinating role of the ASEAN Secretariat, Indonesia as ASEAN chair, and the national tourism agencies that have made great efforts to implement projects, plans, and targeted programmes, contributing to helping the tourism industry overcome many difficulties and challenges and achieve remarkable results.
Appreciating the project of the Intra-ASEAN Tourism Recovery Campaign, Viet said that many experts and organisations hel that neighbouring markets will be easier to recover and can become leverage to attract customers from distant markets again.
As one of the first countries to remove all entry requirements related to the COVID-19 pandemic from May 2022, Vietnam has actively promoted tourism promotion, especially towards the ASEAN market.
Last year, Vietnam welcomed about 3.5 foreign visitors, including about 920,000 visitors from ASEAN, accounting for about 45% of that in the pre-pandemic level.